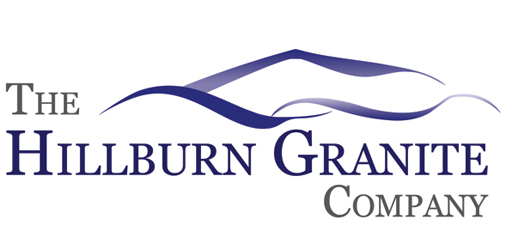 Granite Dimension Stone from New York's Hudson Valley
The Hillburn Granite Company is a leading granite dimension stone quarry located in New York's Lower Hudson Valley. The company provides granite dimension stone, cut to size and finished for the architectural industry including builders, general contractors, homeowners and landscape companies. The company works closely with leading architects, landscape architects, engineering and design firms for state, federal, commercial and residential granite stone supply. Our granite is in extensive use on building projects in New York, New Jersey, Pennsylvania, Connecticut and nationwide.
Founding
The Hillburn Granite Company has been in operation in various forms for over 250 years. In its most recent renewal as of 2011, owner LeeAnn Matthews along with husband Kristian Matthews began the company to provide high quality granite to the building trades. While Mrs. Matthews oversees day to day operations of the business, Kristian's education in architectural stonework from St. John the Devine Cathedral Stoneworks NYC and Bath College Architectural Stone Program in Bath, England has allowed the company to develop a niche in the dimension stone industry. LeeAnn and Kristian Matthews also bring 20 years of experience running Legacy Stoneworks, a leading architectural stone consulting company.
The Stone
Hillburn Granite™ has been specified for important architectural projects around the New York City area for over 250 years. Early uses of the stone included bridge abutments and train trestles for the Erie-Lackawanna railway as well as for monuments in and around New York City. It was one of the primary architectural stones used on original homes, walls and landscape features in Tuxedo Park, NY when it was constructed in the late 1880's by famed architect Bruce Price and Landscape architect Ernest Bowditch. In more recent years Hillburn Granite™ was specified and used on "The Stone Mansion" - Alpine, NJ - and on other significant residential and commercial architectural projects on the East Coast.
Hillburn Granite™ Gray Finishes
Following are several available finishes for our gray stone. Other colors and finishes are available.
Splitface

Bush-Hammered 100%

Thermaled/Flamed

Lightly Grinded
Several other finishes are available on request including: sandblasted, brushed, honed, polished and more.
Stone Properties
Hillburn Granite™ Gray - A medium grained gray granite gneiss with dark striations running through the stone. Color runs the spectrum of gray and shows hues of light gray, greens, subtle blues, salmon and tans.
ASTM Dimension Stone Testing
Hillburn Granite™ Dimension Stone Products
Granite Veneer (full thickness), supplied in bulk or palletized, roughly square and rectangular, mosaic and other cuts
Thin Granite Veneer
Building stone and Wall Stone
Full Rise / Full Thickness Steps
Stair Treads and Stair Risers
Paving and Flagging
Pool Coping and Pool Decking
Pier Caps and Wall Coping
Granite Curbing and Cobbles
Window Sills and Lintels
Monuments, Memorials, Headstones and Pet Markers
Quarry Blocks
Sawn Slabs
Decorative and functional Granite Benches, Tables and Fountains
Rip Rap
Contact Us Today